A friend recently recommended
Freecycle
to me.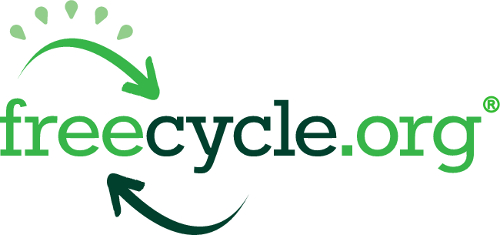 I love it!
Just to name some of the benefits, I have been able to get rid of my 'junk', I have been able to help out someone in need, I have been blessed by someone else whose 'junk' was precisely what I needed. I have met some great people in my local community.
The concept is so simple. If you have something you don't want and are willing to give away without compensation, list it. If you need something and have no money, or prefer not to pay if possible, list it.
It is like
Craigslist
, but EVERYTHING is free!
Two weeks ago I got an EXTRAORDINARY blessing, from some wonderful neighbors.
Yes! A woodstove! Once we get this installed, it will be such a benefit to my family.
And just today I was able to clear out a large space in my own home. I have a huge fish tank. I have loved it. I have filled it with beautiful swimming sparkles of color. My children have enjoyed it. But since moving out on our sweet homestead, we poured all the fish into our pond. Yet, our fish tank sat in my dining room window (the only window to face my large backyard) empty, and blocking my view and any activity I could enjoy there. I tried craigslisting it several times. Maybe it is the season or the economy, but I got no bites. So, I freecycled it. I was sincerely ready to have that fish tank out of my way.
And look, now I have a lovely space to put a few plants and too look out on my lovely back yard while my children play.
And since we are looking there anyways. Please note my lovely house plants. They are from the garden! Two bell pepper plants, and a jalepeno plant.
I plan on adding a couple of tomato plants as well. Certain garden plants, if brought inside a greenhouse or your home by a sunny window, will continue to grow and produce for up to 3 years! So I have chosen some of my best producers, potted them and brought them inside. I brought in some of my cabbage, but it immediately looked sullen. I think it prefers the cooler weather, so I have placed a couple on my porch where they can be a little more protected from the elements.
I still have alot to learn about 'homesteading' and my black thumb is a constant hurdle to overcome. But, I have noticed a steady pace towards our goals. And I am overjoyed we are on this path. And happy to share some of my tools of the trade.